Virtual Demos - Our Top Tips for Holding Live Demos Using Video Conferencing Equipment
Posted by Nick Yeandle, published 30th November 2020
Online demos were already increasing in popularity prior to the Covid-19 pandemic especially with regards to digital software products. However, demos of manufactured products lagged behind with face to face sales meetings being the main method for showing off new products. Despite prospects often reporting a dislike about feelings of being 'sold to', most buyers favoured in-person meetings to instil trust and relished the opportunity to get hands-on with a product before making a purchase. In fact, prior to March 2020 a visit from a sales rep was usually a pre-requisite before a consumer would make a sizeable purchase from a business or one company would buy from another. The inefficiencies and environmental impact of having a large salesforce on the road remained largely unchallenged.
The pandemic has made it difficult, and at times even impossible, for on-the-road salespeople to carry out face to face demos for potential customers. Online product demos have quickly become regarded as a necessity rather than a second-choice substitute for onsite meetings. But for companies previously reliant on visits to prospects, how is it possible to quickly perfect online demonstrations and ensure conversion rates remain optimal? We share our top tips for holding cost effective live demos online using video conferencing equipment.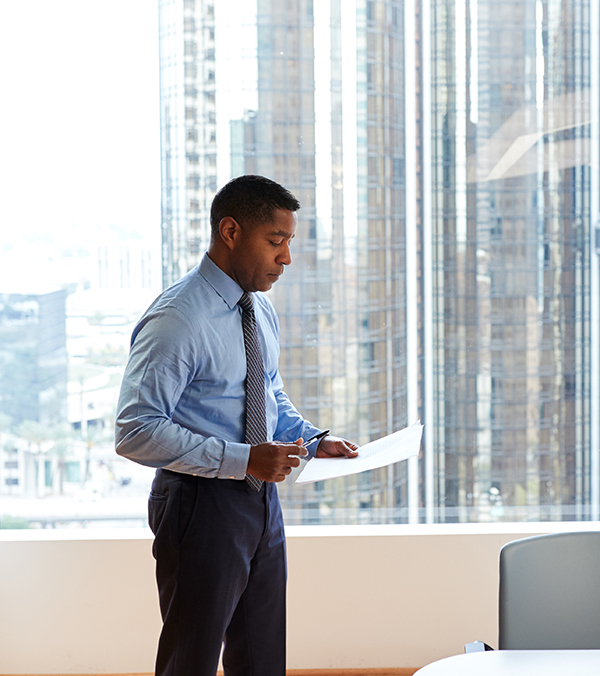 Preparation
When undertaking a product demo online you won't meet the prospect in person but this doesn't make the interaction any less important. The aim of the video demo is exactly the same – to win the business. Therefore, it goes without saying that the same level of effort should be invested in perfecting an online demo versus a physical meeting. Trying to wing online demos in the hope that we can return to face to face meetings in the short term just isn't going to cut it.
Mention key points
With so many meetings happening by video conference, fatigue is setting in among decision makers who are required to focus on the screen for hours at a time. This in turn means the attention span of some prospects is very short. Try to be mindful of this by structuring your demonstration to focus on the key points that you want to get across, leading with the most important items first to capture their attention.
Test your video conferencing equipment
Prior to carrying out your demo via video conferencing, test your set-up to make sure it is working and fit for purpose. There is nothing more disruptive than turning up just before the demo is due to start to find that part of your conferencing hardware has gone missing. If you haven't used the hardware to demo the particular product before, practice to ensure that the camera and microphone picks you up when using the product. Also ensure that you are familiar with all of the collaboration features on the video conferencing software that you have invited your prospects to use – that way you can advise them about how to use features such as screen share, mute, instant chat and more should they get stuck.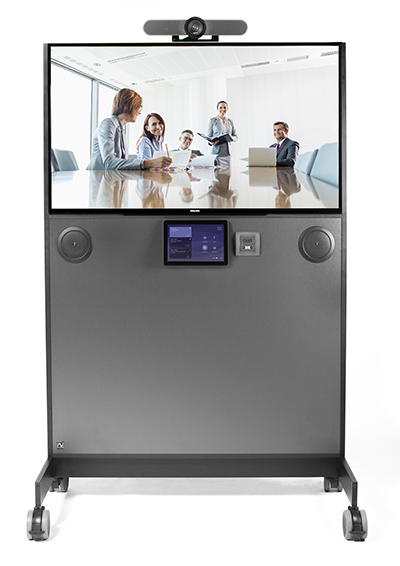 Portability
Depending on the nature of your products, it may be worth investing in video conferencing hardware which is portable. For example, it may not be practical to demonstrate large items in a meeting room and much more sensible to take the video conferencing equipment to the product. Similarly, the product may need to stay in situ so that it can be demonstrated with particular samples, fluids or mechanisms – lab equipment for instance. Solutions such as our portable video conferencing trolleys are available with battery packs which enable them to be used for several hours without the need to plug into a mains power supply. Additionally, First Person View (FPV) cameras with a headworn mount or a chest strap can be used to provide a truly hands-on demonstration of a product.
Microphones
If you are demonstrating a product for your audience, it is likely that you will need to move around the room whilst you show them how it works and what it can do for them. You need to make sure that you are heard clearly whilst giving your explanation and therefore the choice of microphone in your demo room or video conferencing equipment is vital. In a larger boardroom environment a ceiling hanging microphone array can provide a cost-effective way of getting crystal clear audio from all participants in the room. Smaller set-ups can make use of cameras with built-in mics, but these are only usually suitable for close range pickup. If you are looking to present a demonstration that requires a lot of movement and walking around during the demonstration, then a lapel microphone connected to an audio interface will likely work best.
Video conferencing software
Using AV equipment for your live online demos which is compatible with all of the major video conferencing software platforms can prove to be a big advantage. By enabling your prospects to connect with you using a well-recognised platform such as Zoom, Microsoft Teams or Google Hangouts they are likely to navigate around it with ease leaving them free to focus on your demo and collaborating with you. Read our blog article about the
Pros and Cons of the Major Video Conferencing Platofrms
. Try to avoid more obscure platforms if they do not offer any specific advantages to your business, as the unfamiliar controls are more likely to cause problems or distractions for prospects during the short period of time you have to collaborate together online.
Camera choice
Whilst a small fixed 1080p webcam is ideal for presentations in small meeting room environments with 2 or 3 participants around a small table, a pan tilt zoom (PTZ) camera is a much better choice for undertaking product demos. This type of camera will enable you to Zoom in for close-up shots of key parts of a demo, without losing any image quality, as well as having the ability to pan around the room as you move to different places. Some cameras can even offer intelligent tracking and will follow the presenter as they move around the demonstration area, ensuring they are always in view. Switching between cameras from the main room webcam and FPV presenter cams can provide a very interactive and more engaging demonstration. With the right software and control system, the switching of cameras can be made seamless at the touch of a button.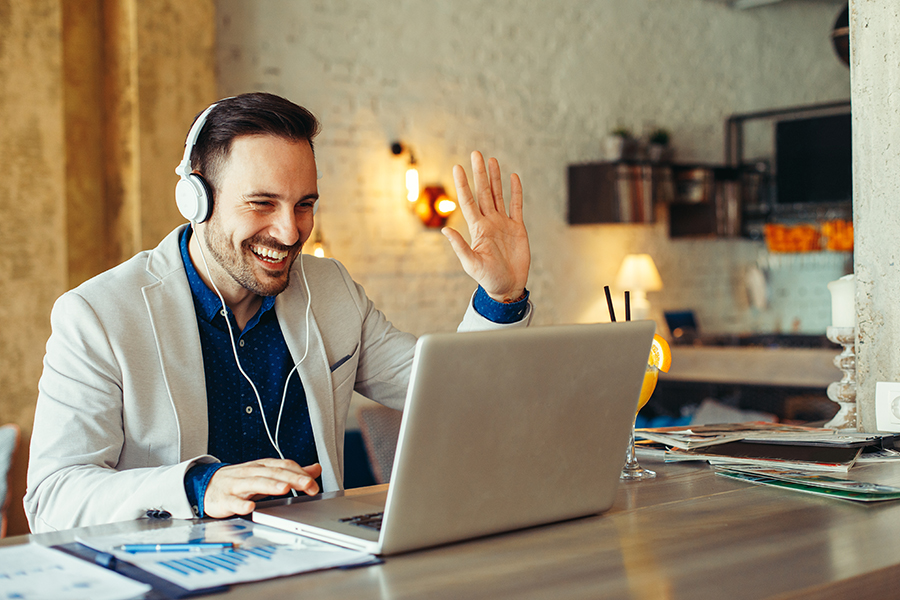 Two-way engagement
Meeting people online for the first time can mean that some prospects are more guarded than they might be in person, especially if they are unfamiliar with video conferencing etiquette [possible internal link to another blog]. It's important not to inadvertently lecture your prospects to compensate for a perceived lack of interaction. Instead, try to vary the type of content during the demo by flicking between live equipment demonstrations, presentation slides, case study examples and face to face discussions. Remember to ask plenty of questions from your prospects to get them involved and help you identify their needs.
If you have a product that you would like to demonstrate to prospects remotely, but need some help with video conferencing and collaboration systems, the team at AV Xpert can support you. From brand new pre-configured solutions ready to 'plug in and go,' to some basic tweaks for your existing hardware and software set-up, our team is well-placed to help you find a cost-effective solution for your business. Call us on 01480 587 556 or click here to arrange a free initial consultation.