Conference and Event Production Services
AV Xpert work with clients across the UK to deliver all things technical at events and conferences.
Renowned for knowledge and reliability, the team at AV Xpert will work with you every step of the way - from the initial idea creation and design stages through to final delivery of your conference or event.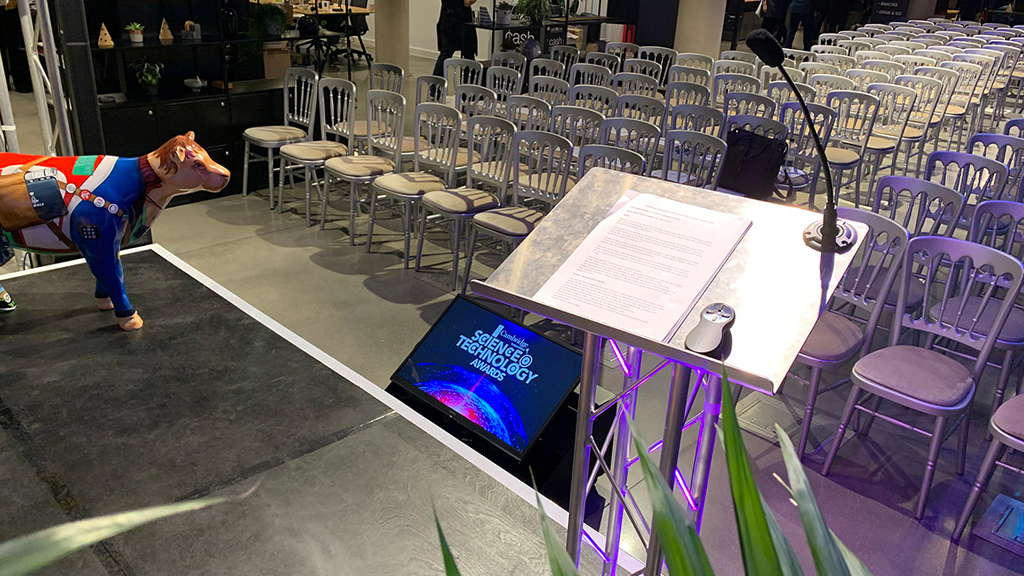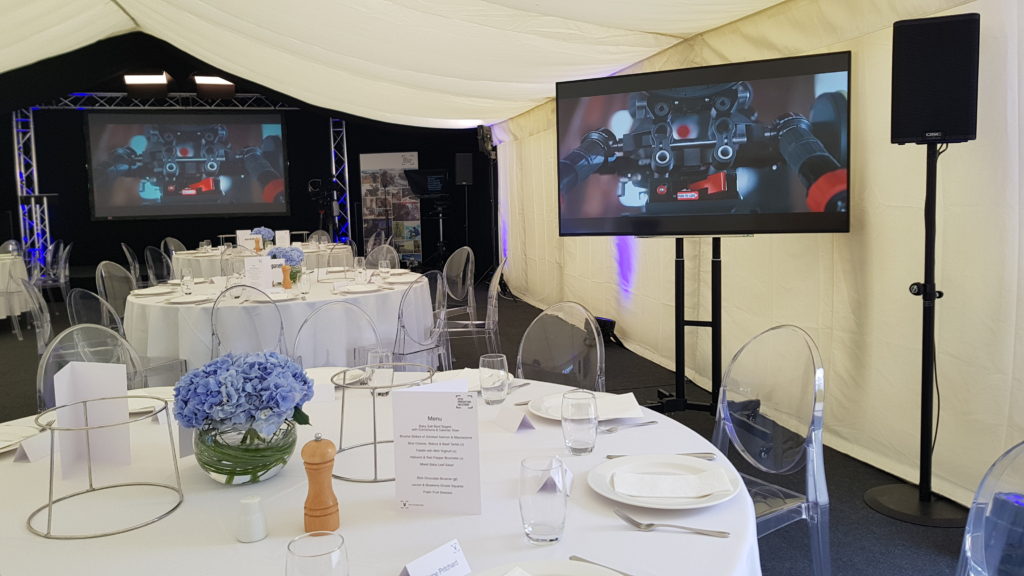 We can provide staging, stage sets and backdrops, creative lighting, PA, microphones, video screens, projection and much more high quality audiovisual equipment rental. All equipment will be set up and operated by our with highly experienced engineers, ensuring that you receive the very best audio and video quality at your event, all implemented seamlessly without the fear of any technical hiccups.
We offer free consultations and site visits, and will work with you to come up with the ideal package to match your requirements before providing a quotation.
AV Xpert were recommended to Vitec Production Solutions by our event planner for a corporate opening event for 200 people. They very quickly assessed what was required from the event and delivered the appropriate AV kit. We also hired a tour guide system, which was a crucial piece of kit on the day. The tour had to be executed with no hiccups and the attention to detail with providing the right kit and instructions on how to use it, made the tour run smoothly on the day. Always a pleasure to deal with and very responsive, they also made the more technical things easy to understand.
When AV Xpert are asked by our customers to assist with the audiovisual at a conference or event, a lot of emphasis goes in to the preparation and planning. As a corporate customer you will have a dedicated account manager who will be your main point of contact and will assist with the organisation and planning on the AV side to ensure nothing is overlooked and make sure all runs smoothly at the event.
As well as providing av technicians and sound and lighting technicians to operate the equipment, we can also provide a lead technical manager who will oversee the proceedings and ensure everything stays on schedule and according to plan.
So please get in touch with us today if you are planning a conference or event. We look forward to having the opportunity to discuss your event requirements with you and will ensure that your event is enhanced through effective use of audiovisual technology.