On-Site Callout Warranty - Covering All Installed AV Equipment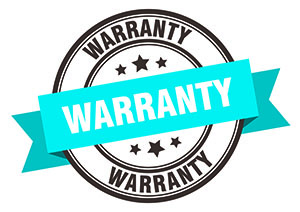 We include a 1-year on-site callout warranty and priority technical support line, should you have any operational or maintenance queries. This comes as standard with all of our installed audio-visual equipment, PA and background music systems and video conferencing systems, to ensure that you can continue to use your equipment with confidence and peace of mind.
Our warranty is provided to give an extra level of cover in addition to the manufacturers' warranties.
What's Included
Immediate priority technical support over the phone during business hours (Monday - Friday, 9 a.m. - 5.30 p.m.)
Telephone support covers user error as well as any other unforseen faults
A Technician will visit your site to diagnose and attempt to repair any faults, if the issue can't be resolved over the phone
Target response time for callouts to site of 1 business day for East Anglia, 2 business days for London and 3 business days for the rest of the UK
Any faulty equipment will be removed and manufacturer warranty claims dealt with
Loan equipment provided (subject to availability from our rental stock) whilst damaged equipment is being repaired
Our warranty begins on the day that the system is commisioned and handed over to the customer, and is valid for 365 days.
A fair usage policy applies. See below for details.
Fair Usage Policy
There is a limit to the total number of support calls and support visits, which are provided at the discretion of our technicians. Usually this will mean a maximum of 24 support calls and 6 callouts within the 1-year warranty period.
User Error
Whilst the policy covers user error for technical support calls, technicians' callouts are not covered under the policy should the fault be determined as user error or malicious damage to equipment, and such callouts will be charged at our standard callout rate.
System training sessions are provided with all installed AV systems, and it is the responsibility of those present at the training session to train any other potential users of the system. The callout warranty is not intended to cover additional training for inexperienced or untrained users of the system.