Are You Getting the Most Out of Your Video Conferencing System?
Posted by Nick Yeandle, published 19th January 2021
When the Covid-19 pandemic swept across the world in spring 2020, most businesses were stunned by the unprecedented lockdowns and restrictions on daily life that were suddenly enacted for the first time. In response, video conferencing solutions were quickly put in place by many organisations that had limited or no experience with such technology. This satisfied an immediate need to communicate with customers, employees, suppliers and others for continuation of their business, all of whom suddenly found themselves working at a host of different remote locations. [Why Video Conferencing Solutions are Here to Stay]
As a new strain of Covid-19 emerged in the UK towards the end of 2020 it appears that 'new normal' life with social distancing measures will continue well into 2021. With this in mind it's important to review whether your business is utilising video conferencing systems for maximum benefit. We are coming across many companies who are missing out on features of their video conferencing equipment that they are simply not aware of. Hence, we have put together our latest blog to highlight some of the more common elements that are often overlooked: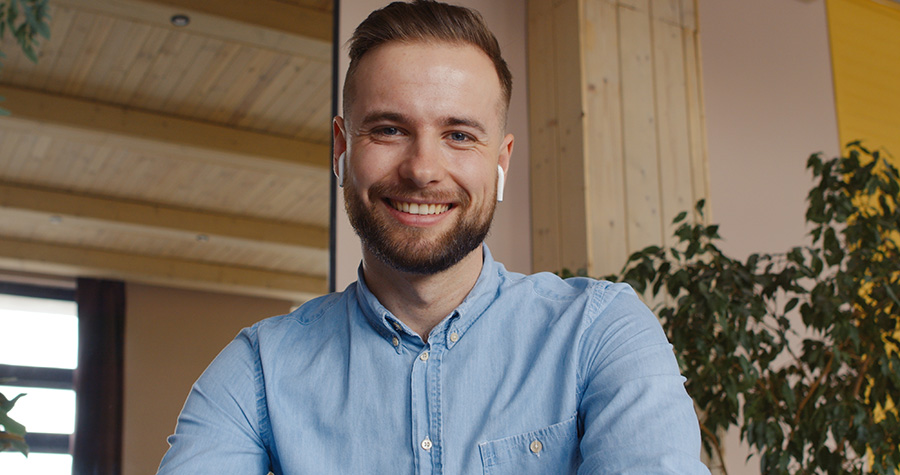 Virtual backgrounds – Prior to the Covid-19 pandemic, organisations using video conferencing software would normally do so from a corporate looking meeting room or boardroom, usually with plain walls or backdrop. The need for remote working has taken many video conferences into the home where users may want to keep their background set up private and more professional in appearance. Virtual background eraser software is now widely available across video conferencing platforms which enables bespoke imagery, animation or video to appear behind participants in a video conference. Not only does this hide an undesirable background location, it can add a source of fun or increased brand recognition.
Screen control – Within many common video conferencing platforms it is possible not only to share screens with other participants, but also to request control over another person's screen as well. This enables a level of close collaboration where both video conference participants can make selections, edits or modifications to a file, document or drawing on-screen. Not only that, it also enables a person to actively demonstrate something to the other making for easy explanations. Whilst there is obvious caution to be exercised when providing permission for someone else to access your screen, software such as Microsoft Teams enables either party to request or revoke screen control at any time.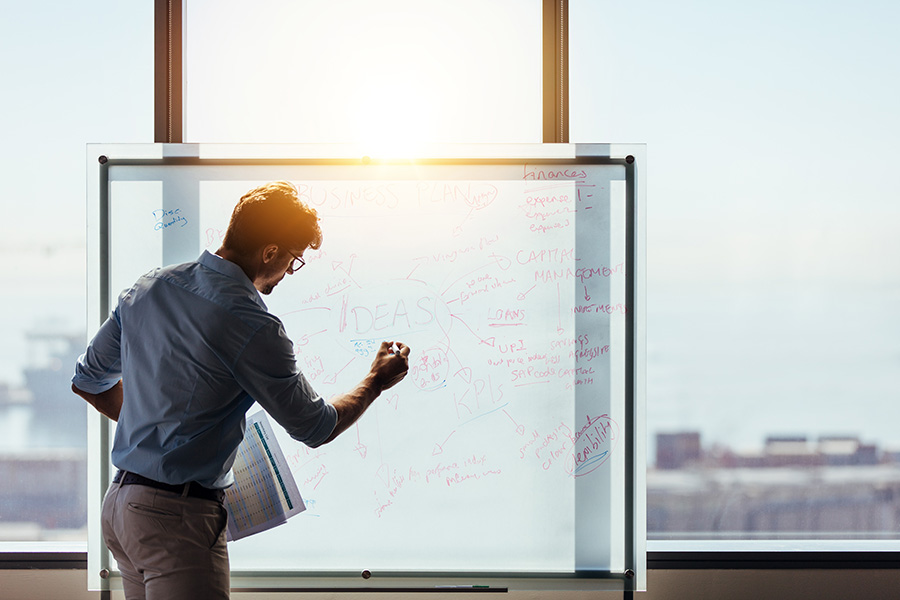 Whiteboard cameras and ghosting – Video conferencing software such as Microsoft Teams Rooms will allow the connection of a secondary camera pointed towards a whiteboard [Video Conferencing Platforms - The Pros and Cons of the Major Players]. When required it is possible to ask the secondary 'Content Camera' to frame and crop the whiteboard area, showing it to video conference participants. Making for an ultra-realistic virtual teaching or presentation experience, it is possible to ghost anyone who walks in front of the white board allowing them to interact with content on the screen for the benefit of the audience.
Simplified controls – During the pandemic video conferencing technology has become a vital communication tool for groups unable to meet or vulnerable people cut off from the outside world. This means there is a multitude of different participants from salespeople, care home managers, doctors, nurses and patients to solicitors – the list is endless but the level of technical ability or expertise among potential equipment users varies enormously. What many do not realise, is the ability to simplify the operation of video conferencing set-ups using touchscreen room controllers or inbuilt push-button control systems. This is how AV Xpert has made its video conferencing solutions for frontline healthcare staff [Cambridgeshire and Peterborough NHS Foundation Trust Improves Efficiency Using AV Xpert's Video Conferencing Solutions] so quick and simple to operate, whilst business boardroom solutions [Top Considerations When Choosing AV Equipment for Your Boardroom, Meeting and Conference Area] need little or no input from the IT team between conferences held by different people.
If you have implemented a video conferencing solution which is workable but not ideal, now is the time to review for the longer term. With many businesses having established a taste for the power of video conferencing during the pandemic, this new technology is unlikely to disappear after the health crisis is over [Why Video Conferencing Solutions are Here to Stay]. Our team can help to ensure that you are getting the most from your system, helping you to realise efficiencies in the long term, often with a few simple tweaks now. For a free initial consultation, please call us today on 01480 587 556 or email info@avxpert.co.uk